At Ellsworth Adhesives Europe, we can proudly say that we supply adhesive solutions to almost all of the industrial markets including aerospace, military, construction, white goods and LED and lighting, however there is one market that we know more intimately than most and that is the electronics market.
As a distributor of adhesives and adhesive dispensing equipment, we represent a number of key manufacturers within the industry – and many of these manufacturers have product ranges specifically designed for the electronics sector such as Henkel Loctite, Dow Corning and Robnor Resins.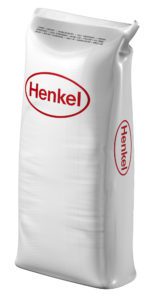 Henkel is the world's leading and most progressive manufacturer of qualified materials for the electronics industry, including semiconductor packaging, printed circuit board (PCB) assembly and advanced soldering solutions. There are hundreds of different ways in which Henkel electronic adhesives can enhance the quality and efficiency of electronic components.d
The Technomelt range from Henkel, for example, provides protective encapsulation for electronic components, making it the perfect adhesive for low-pressure moulding applications. Henkel Technomelt, available from Ellsworth Adhesives Europe, is an innovative hot melt adhesive that both bonds and protects. In the low-pressure moulding process, the components are placed without a housing in a mould and encapsulated with the hotmelt. Once the moulding has cooled and solidified, the components – now provided with a protective outer shell – are ready for further processing. Hotmelt moulding uses one-part adhesives, resulting in a simple, very fast and clean production process. The low application pressure ensures that the process is gentle and therefore suitable for encapsulating even the most small and delicate components with a hotmelt adhesive.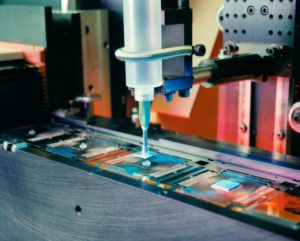 Like Henkel, Dow Corning has a portfolio of adhesives tailored to suit the specific requirements of the electronics market. Dow Corning is a globally integrated provider of materials, application technology and services. A key benefit of Dow Corning adhesives is their potential to significantly increase reliability of the electronic module or component because of their stress-relieving properties. Dow Corning adhesives have a "rubbery", elastomeric nature and are not traditional, highly rigid adhesives. This low stress environment can reduce damage to module components and interconnections.
Dow Corning manufactures a variety of noncorrosive, thermally conductive silicone adhesives that are ideally suited for use in bonding hybrid circuit substrates, power semiconductor components and devices to heat sinks as well as for use in other bonding applications where flexibility and thermal conductivity are major concerns. The flowable versions are also perfect for use as thermally conductive potting materials for transformers, power supplies, coils and other electronic devices that require improved thermal dissipation.
Launched last year, TC-2030 from Dow Corning offers outstanding thermal conductivity and excellent elastomeric properties after aging, providing long-term reliability. Good adhesion to various substrates, such as anodized or cast aluminium, tin-plated copper and printed circuit boards, make this material well suited for use across a wide variety of electronics markets. TC-2030's thermal conductivity of 2.7 W/mK is higher than traditional thermally conductive adhesives and with a viscosity of 190 Pa.s, it also offers good dispensing characteristics and can be easily applied by a dispenser once the two-part formulation is mixed. The electronics market has shown a need for improved heat dissipation in printed circuit board applications with high power components and Dow Corning's high thermal conductivity TC-2030 provides manufacturers with a viable option to address this need.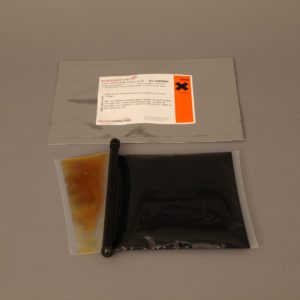 Moving from silicone adhesives to polyurethanes, for our final application focus we turn to Europe's leading formulator of epoxy and polyurethane resin systems, Robnor ResinLab.
Robnor's electrical and electronic polyurethane range offers a comprehensive choice for users who have a variety of requirements for their application. Robnor polyurethanes are used in applications demanding economy, toughness, high insulation and thermal impact resistance. Furthermore, this range of polyurethanes can be used as an alternative to epoxy and silicone materials and offers lower unit costs and faster production while providing excellent general performance.
One of the most common applications for Robnor polyurethanes is potting for electronic devices. Robnor EL199HP is used by a smart metering solutions provider for potting its electronic RFID transmitting data devices in mechanical water metering systems. EL199HP provides a low cost integral solution with resin and dispensing equipment thanks to its low viscosity, low hardness and high flexibility. EL199HP offers good adhesion to ABS & FR4 and is also UL94-VO compliant.
Our Sales Engineers could fill a whole series of books with their knowledge of adhesives and industrial applications – this small snapshot of their experience in the electronics industry is just the tip of the iceberg. Please contact the Ellsworth team with any technical questions you may have on your own specific application and our Sales Engineers will be happy to assist.