"It is through our people that we will achieve our goals."
 Paul & Patsy Ellsworth – Founders of the Ellsworth Corporation
We are looking for hard-working individuals with the talent and motivation to make a valuable contribution to the team here at Ellsworth Adhesives Europe.
Working for Ellsworth Adhesives, you'll be part of a Global Family of 40 Business Units spread across Europe, Asia and North America.
Our employees are unquestionably our most valuable asset and as such it is important to us to maintain strong working relationships that are beneficial to both parties.
We are proud to offer Ellsworth employees opportunities for training and development, career progression and a generous package of benefits.
At Ellsworth Adhesives Europe, we recognise and value the hard work of our employees.
Your contribution and dedication to the company will be rewarded with a competitive salary and benefits package.
These are just some of the benefits you will enjoy while working at Ellsworth Adhesives Europe:
Health Cover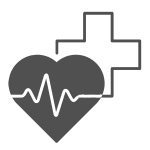 The health and wellbeing of our workforce is important to us. To help our employees stay in good health, we provide each member of staff with health cover through Westfield Health. The plan offers cash back for optical, dental, therapy treatments and much more.
Pension Scheme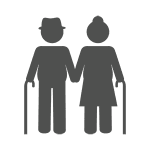 After three months' service, all employees have the opportunity to enrol in our company pension scheme, operated by Royal London.    
Ride to Work Scheme
We recently joined the Evans Cycles 'Ride to Work' scheme, which allows you to purchase a bicycle and other cycling equipment tax free.
Life Assurance Policy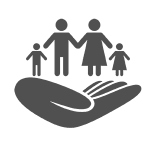 We offer a company life assurance policy to all permanent employees.
Employee Social Events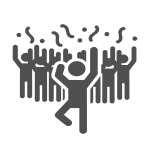 Throughout the year we host various 'Fun Days' where employees are treated to a special lunch and later participate in group games and activities.
Ellsworth Adhesives Europe is committed to the development of its greatest asset – our people. We are proud to provide our employees with the highest quality training and development opportunities. Some of our current employees have shared their experience.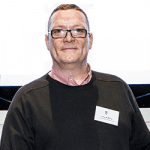 Gary McMillan, Continuous Improvement Coordinator
After showing great enthusiasm for improvement of processes within our warehouse, Gary was the obvious candidate to fill the role of Continuous Improvement Coordinator when it was created as part of our commitment to quality standards.
Since moving into his new position, Gary has been trained in 'Lean Six Sigma' (Green Belt) to implement waste reduction across the organisation, and SC-21, a Change programme, designed to improve the effectiveness of the Supply Chain. As a company, we are already seeing positive results from the work he is doing.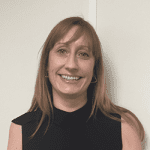 Nicole McWade, Accounts Assistant
Nicole begun work at Ellsworth Europe as a Credit Controller and after seven years in the Accounts department she was promoted to the position of Accounts Assistant.
As part of her new role, Nicole is studying AAT Level 3 Diploma in Accounting, which teaches the fundamentals of accounting. Nicole is motivated to develop herself and her career, and Ellsworth are supporting her in achieving this goal.
Our custom packing service handles the work so you don't have to. Let us fill your products into tubes, bottles or cartridges, to suit your production needs.